Director's Note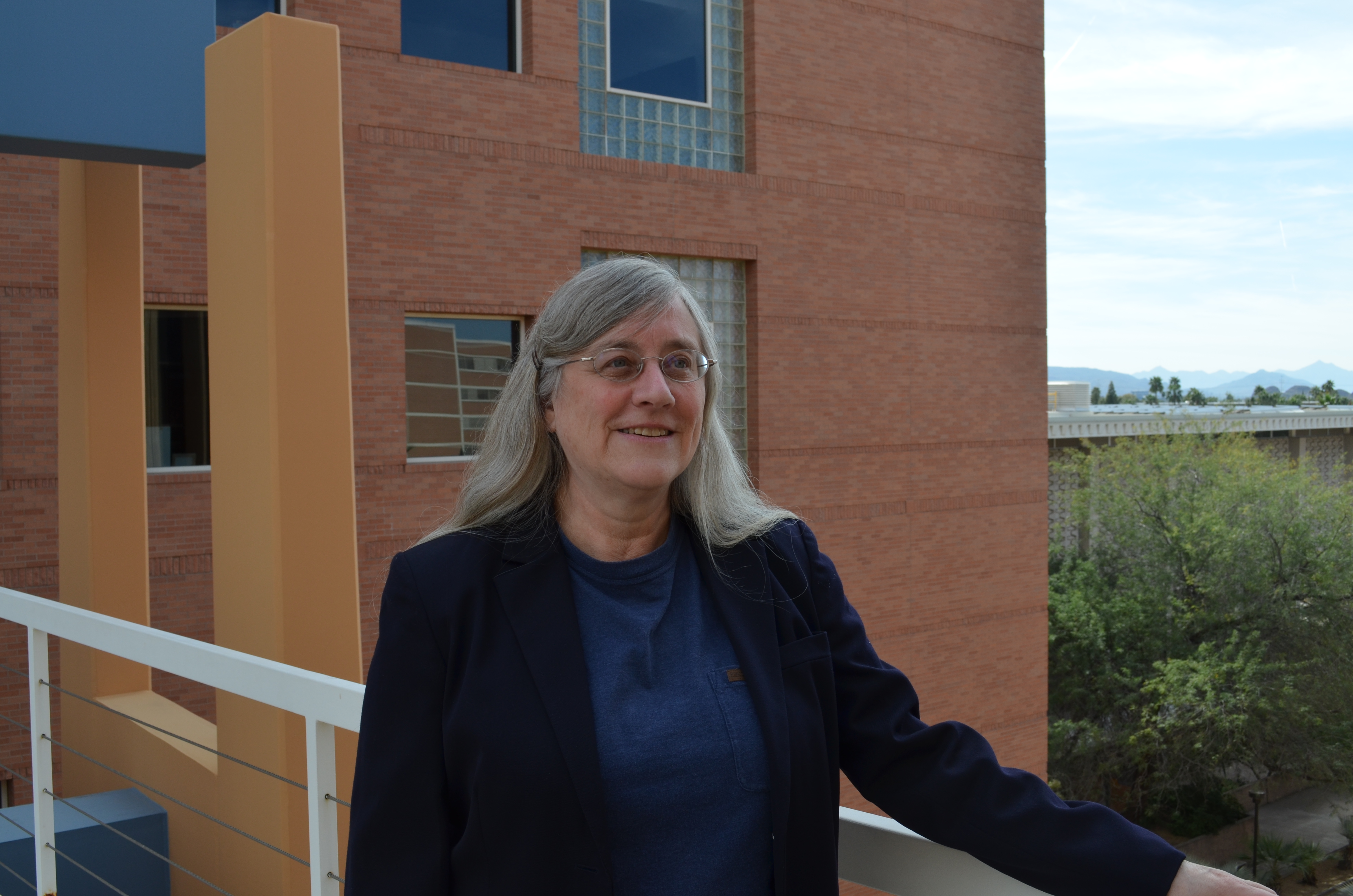 Committed to Science and Communication
A note from Jane Maienschein
Welcome to our Center for Biology and Society website. Please explore people, stories, programs and projects. We invite feedback and suggestions.
In studying intersections of biological sciences and society, our Center also explores how these intersections matter and why they often evoke such strong opinions. Respectful communication across differences serves as a core commitment. We seek to be inclusive of persons and diverse views, which allows us to learn from each other and thereby helps us act more effectively in service to society.
The Center is a bustling focus of activity and creativity. While others may bemoan the sorry state of things, we have fun working together to develop new projects and strengthening our commitment to respectful communication about our research and education. We invite you to join us, through gifts of your attention, your time, or your money.
A growing collaboration
Our undergrads continue to come up with amazing projects and ideas, and they are engaged in 
leadership across the university and in the larger world in many inspiring ways. Some are supported by the Biology and Society Unusual Student Project endowment funded by donors.
What began as a tiny graduate program with Master's students Tami Jackson (now a physician at Vanderbilt University), and then Esther Ellsworth (now pursuing a teaching career in Boulder, Colorado) and Matthew Shindell (now a published poet and curator at the National Air and Space Museum who earned his Ph.D. in History of Science at UCSD), now has a roster of outstanding Ph.D., M.S., and M.A. Students pursuing a rich diversity of exciting projects.
The faculty continues to grow, with new faculty members who represent diverse research backgrounds including most recently the addition of biology education.  Meanwhile, our core Center faculty members, and others joining as affiliates and adjuncts continue to further ASU's research mission.
What is especially impressive in recent years is that our core research projects have matured into funded, exciting collaborative teams of faculty, grad and undergrad students, and partners around the world.
To see all of the exciting things that are taking place, check out our news and events page.
What was once a small undergraduate program that attracted the most wonderful students, along with a very small energetic faculty group, is now a fully developed Center. This gives us a great responsibility to continue to carry out our central mission of promoting research and education related to study of the life sciences and their interconnections with society. We remain committed to a drawing on the perspectives and skills of the liberal arts and sciences, promoting excellence in teaching, research, and engagement with the larger community.
Jane Maienschein
Donate
Every donation helps support CBS students in their excellent research. Together, we can make an impact.
Research
We conduct research in various areas. Take a look at our many different collaborative research projects.