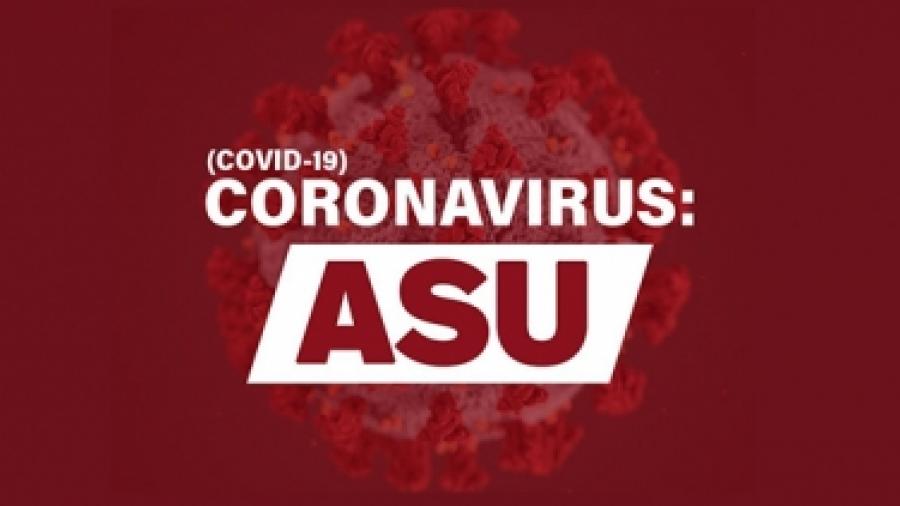 Students Share Positive Impacts of Social Distancing
As we are all finding ourselves at home, learning different ways of working, some things are harder or more frustrating. But we are also finding benefits and are enjoying the positive impacts that come from this physical distancing. Zooming together for lunch or for introducing pets is fun. Connecting to talk about research and writing is productive. We are learning new ways to support each other, while also finding positives at home. Here are some stories from Biology and Society graduate students who are finding the silver lining amidst the COVID-19 pandemic.
With this change comes people who have real needs. If you can, please consider making a gift to the School of Life Sciences Graduate Student Emergency Fund by clicking here.
I save three hours every day not going to Tempe. It is amazing to me how much time this actually saves. I have picked up hobbies that I had previously put on hold before the isolation began. It has also been a great chance to be with my wife and dog. My wife has had time to sew our costumes for comic-con and I have been working on our props. Our dog, Perdita, is confused as to why we are home. My wife and I didn't really see each other between me going to Tempe, volunteering, and working shifts at my second job. I was gone most of the day and then would be up late working, while she went to bed. It has been a chance to realign my priorities and take a breath from the world that is always wanting more and more of me. It made me realize that I should take breaks more often, not multi-week breaks due to pandemics.
Staying at home has forced me to reassess my time management strategies and has ultimately resulted in the awareness that I was frequently not making the most of my time on and off-campus. I didn't realize how much time I spent getting ready, driving to campus, driving home, and decompressing, and how that day-to-day, somewhat monotonous routine influenced my productivity. Adjusting my habits while staying at home has made me much more aware of how to best manage my time. Although fine-tuning my new routine has taken some trial-and-error, I already feel that it has decreased my stress, improved my efficiency, and given me more time to focus on things that are important to me. It's also a lot harder to justify any sort of procrastination! Spending more quality time during the day with my kitties has been an added bonus, and I even finally mustered the motivation to reorganize my pantry and closet!
Working from home has been a big adjustment for me, but I am slowly getting used to it! Without having to worry about getting to campus, I have been able to be more relaxed starting my day. I also really enjoy getting work done outside and taking walks/running in my neighborhood to decompress. Not being around other people is helping me learn how to be more self-reliant and present with myself. I have also had more time to read and write for fun and have started back up with teaching myself songs on the guitar!
Since the start of isolation, I have been able to spend more time with my wife (who is also working from home), as well as spend more time cooking.
I stay home usually - I teach online and am writing my dissertation - so the change hasn't been all that big with respect to my daily routine. What has been different is people's willingness to reach out and still be social. I've reconnected with friends who have left the department - talked with them on the phone, by chat, and on zoom more than ever before. Which has been really wonderful and encouraging.
Working from home has become much easier now that I can just get up out of bed without worrying about if I will be late to the lab. I can now start my day feeling calmer and more relaxed! I am also able to now take more frequent short breaks without feeling like I will distract my other lab members around me. I thought I would be more anxious during this time, but I feel less anxious and more productive because I work when it is convenient for me without feeling as distracted. I have also made time to facetime/zoom with friends back home from Massachusetts, which has been awesome since it keeps me connected to my friends who are miles away and who are also struggling a bit during this transition. It has also been nice catching up with them since before we were not talking as much. I also frequently check in with my lab members and PI using slack and that has been another great way to stay connected and productive!
I have saved about 2 hours each day not having to come to the Tempe/Phoenix campuses, which has given me much more time to read and continue to learn programming languages. Additionally, many of my deadlines have been pushed back giving me much more time to procrastinate.
Life at home during isolation has been quite a change for me. I've been reading more, focusing on my health, and going on short walks nearly every day. One of the first things that I did once isolation began was successfully make chicken noodle soup from a new recipe I'd been meaning to try out, so I'm really rather pleased with myself, considering my cooking disasters in the past almost always ended up in flames.
Working from home saves me over 2 hours of commuting every day! I get so much more work accomplished in a single day now. I am also using this time to advance my dissertation research, which I did not have as much time for before isolation started, as I am still taking classes and working. Additionally, I have more time for my favorite hobby - baking! I made a sourdough starter and now make fresh bread every morning. My home smells wonderful and on top of that, I don't have to buy bread anymore!
Since the start of isolation, I have saved so much time driving everyday! I've also been working on numerous drawings on my free time, and really have been able to get ahead on my studio work. It's times like these where I realize I really need to own a cat - or some type of animal - to keep me company.