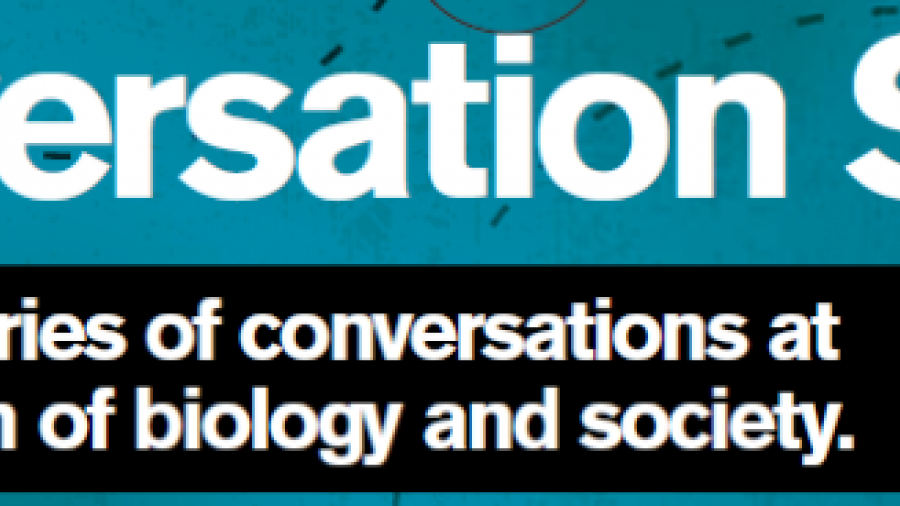 CBS Conversation Series Continues
The Center for Biology and Society continues our conversation series this fall!
The goal of each conversation is to present a big problem of contemporary interest in a way that is accessible to a cross-disciplinary audience and then show how to tackle that problem from the point of view of one or more disciplines. Having scholars from different disciplines engage with each other to discuss a contemporary issue is very exciting. Join us!
Please RSVP for ANY Conversation Series event here.
Lunch available anytime between 11:30 a.m. and 12:00 p.m.
Program begins at 12:00 p.m.
Jane Maienschein and Carolina Abboud
Raising the Bar for Embryos in the Law
Wednesday, September 12

Sara Brownell and Logan Gin
Inclusive and Elite: Can they co-exist in higher education?
Wednesday, October 17

Stephen J. Pyne
Scholar on Fire, Soul on Ice
Wednesday, November 14

Leah Gerber, Elliott Millinor, Greg Kaebnick
Organizing concepts in biodiversity conservation
Wednesday, January 30

Sharon Hall, Michelle Sullivan, Jorge Ramos
Organizing professionals for conservation
Wednesday, February 20

Beckett Sterner, Michael Schoon, Theresa Lorenzo
Organizing stakeholder collaborations in biodiversity conservation
Wednesday, March 27

Ben Minteer, Jonathan Losos, Ryan Davila
Organizing institutions for effective biodiversity protection
Wednesday, April 10